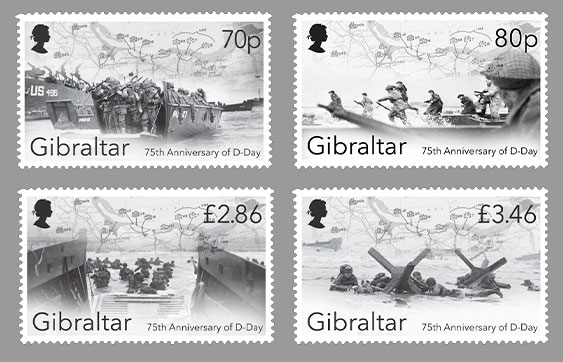 D-Day (the Battle of Normandy) lasted from June 1944 to August 1944, resulting in the Allied liberation of Western Europe from Nazi Germany's control.
Codenamed Operation Overlord, the battle began on June 6, 1944, when some 156,000 American, British and Canadian forces landed on five beaches along a 50-mile stretch of the heavily fortified coast of France's Normandy region.
By dawn on June 6, thousands of paratroopers and glider troops were already on the ground behind enemy lines, securing bridges and exit roads. The amphibious invasions began at 6:30 a.m. The British and Canadians overcame light opposition to capture beaches codenamed Gold, Juno and Sword, as did the Americans at Utah Beach. U.S. forces faced heavy resistance at Omaha Beach, where there were over 2,000 American casualties. However, by day's end, approximately 156,000 Allied troops had successfully stormed Normandy's beaches. According to some estimates, more than 4,000 Allied troops lost their lives in the D-Day invasion, with thousands more wounded or missing.
Less than a week later, on June 11, the beaches were fully secured and over 326,000 troops, more than 50,000 vehicles and some 100,000 tons of equipment had landed at Normandy. In the ensuing weeks, the Allies fought their way across the Normandy countryside in the face of determined German resistance, as well as a dense landscape of marshes and hedgerows. By the end of June, the Allies had seized the vital port of Cherbourg, landed approximately 850,000 men and 150,000 vehicles in Normandy, and were poised to continue their march across France.
Victory in Normandy. By the end of August 1944, the Allies had reached the Seine River, Paris was liberated and the Germans had been removed from northwestern France, effectively concluding the Battle of Normandy. The Allied forces then prepared to enter Germany, where they would meet up with Soviet troops moving in from the east.
The invasion was one of the largest amphibious military assaults in history and required extensive planning. Prior to D-Day, the Allies conducted a large-scale deception campaign designed to mislead the Germans about the intended invasion target. By late August 1944, all of northern France had been liberated, and by the following spring the Allies had defeated the Germans. The Normandy landings have been called the beginning of the end of war in Europe. (Source: History Channel)
Technical Specs
| | |
| --- | --- |
| Design: | Stephen Perera |
| Illustration / Photography: | Getty Images |
| Printer: | Cartor Security Printers |
| Process: | Offset Lithography |
| Colours: | 1 Colour |
| Stamp size: | 50 x 30mm |
| Issue date: | 2019-03-08 |
| Stamp Values: | 70p, 80p, £2.86, £3.46 |
---