QEII Collection Offer 1953 - 2007
Precio :
Preguntar precio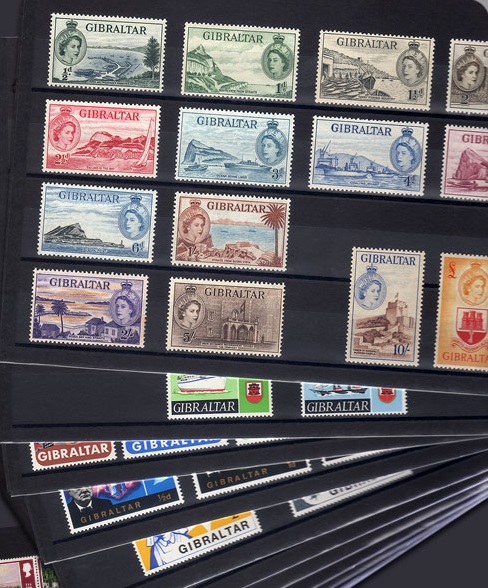 If you have ever thought of having an impressive collection of Gibraltar stamps but never had the time, money or chance to do it, this is the best opportunity you will ever have at the best price. This magnificent collection contains all the Gibraltar Queen Elizabeth II stamps & miniature sheets in unmounted mint condition (perfect conditions) issued from the years 1953 to 2012.
It has a Stanley Gibbons catalogue value of £2,500+ and it is presented inside 5 Albums. Every issued stamp and miniature sheet is included.
Only 1 is available and we are including shipping by courier at no additional cost
For further information or specific photos send us an email on aaron@gibraltar-stamps.com
This is a great opportunity and a fantastic price which is hardly available and will no doubt sell soon
Technical Specs
| | |
| --- | --- |
| Diseño: | |
| Ilustracion / Fotografia: | |
| Imprenta: | |
| Proceso: | |
| Colores: | |
| Tamaño: | |
| Fecha de emision: | 2017-11-12 |
| Valores: | |
---