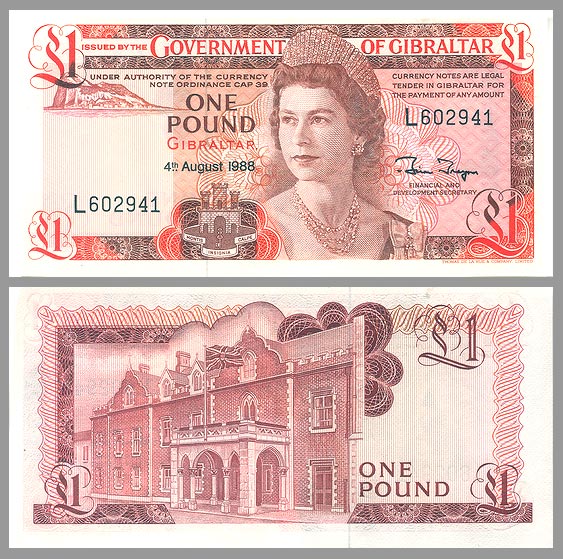 1988 £1.00 Banknote
£1 bank note (4th August 1988) featuring HM Queen Elizabeth II, the castle and key of the Gibraltar crest and the Rock of Gibraltar as seen from the sea (from the west) on the front of the bank note.
The back has an image of the Governor's residence, called 'The Convent'.
The official residence of the Governor of Gibraltar since 1728, it was a convent of Franciscan Friars who took abode there in 1531. It is said that the Convent is haunted by the Grey Lady - a Franciscan Nun who was caught trying to elope with her sweetheart.
The adjacent King's Chapel formed part of this convent. It has been the garrison church since the British took Gibraltar and inside, beneath the colours of several British regiments, lie the remains of two British Governors.
---