Battle of Britain 70th Anniversary
Buy whole issue for:
Ask for Availability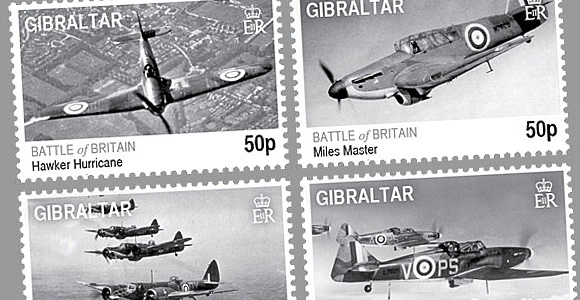 The Battle of Britain was the air campaign waged by the German Air Force (Luftwaffe) against the United Kingdom during the summer and autumn of 1940.
The objective of the campaign was to gain air superiority over the Royal Air Force (RAF), especially Fighter Command. The name derives from a famous speech delivered by Prime Minister Winston Churchill in the House of Commons: "The Battle of France is over. I expect the Battle of Britain is about to begin..."
The Battle of Britain was the first major campaign to be fought entirely by air forces and was the largest and most sustained aerial bombing campaign up until that date. From July 1940 coastal shipping convoys and shipping centres, such as Portsmouth were the main targets; one month later the Luftwaffe shifted its attacks to RAF airfields and infrastructure. As the battle progressed the Luftwaffe also targeted aircraft factories and ground infrastructure. Eventually the Luftwaffe resorted to attacking areas of political significance and using terror bombing tactics.
The failure of Germany to achieve its objectives of destroying Britain's air defences, or forcing Britain to negotiate an armistice or an outright surrender is considered both its first major defeat and one of the crucial turning points in the war. If Germany had gained air superiority, Adolf Hitler might have launched Operation Sealion, an amphibious and airborne invasion of Britain.
Technical Specs
| | |
| --- | --- |
| Design: | CASCO Services |
| Illustration / Photography: | Douglas Bader |
| Printer: | BDT Security Printer |
| Process: | Offset Lithography |
| Colours: | Multicoloured |
| Stamp size: | 28.45 x 42.88mm (MS 110 x 70mm) |
| Issue date: | 2010-02-21 |
| Stamp Values: | 50p x 6 & £2 |
---