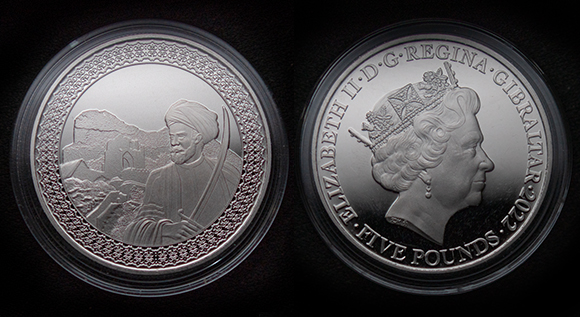 Tariq Ibn Ziyad £5 Coin
The Gibraltar Mint released a five pound coin commemorating the long lasting relationship between Gibraltar and Morocco.
The coin depicts Commander Tariq Ibn Ziyad in front of the Rock of Gibraltar. T
he effigy of Her Late Majesty Queen Elizabeth II is depicted on the obverse.
---