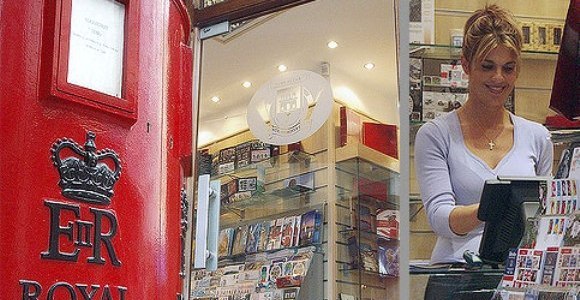 About the Philatelic Shop
The Gibraltar Philatelic Bureau shop stocks all our stamps and philatelic products. Finding the shop is easy, it's situated at the heart of Main Street, outside the Royal Gibraltar Post Office. If you enter Main Street from Casemates just head south and it's on your right. If you are entering Main Street from the Governor's Residence head north and it's on your left. Just ask a 'Bobby' (policeman) if you are unsure!
As a recent addition to the shop we are providing visitors with an internet facility to browse our web site. There is also a display monitor mounted on the shop window where there could be a new 'Magnifying Glass' presentation playing for your entertainment!
Run by the friendly and knowledgeable Jackie Podesta, the shop is open from Monday to Friday 9:30 to 18:00 and Saturdays 10.00 to 13.00. We also stock some coins and banknotes additionally to many Gibraltar stamps and philatelic accessories
Make sure you pop in on your next visit to Gibraltar. We look forward to seeing you there!
---