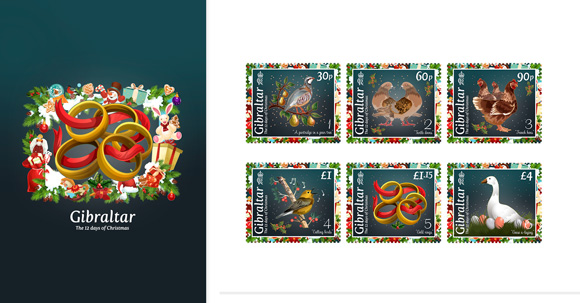 The 12 days of Christmas is an English Christmas carol. It is a classic example of a cumulative song, the lyrics detail a series of increasingly numerous gifts given on each of the twelve days of Christmas (the twelve days that make up the Christmas season, starting with Christmas Day).
The carol, whose words were first published in England in the late eighteenth century, has a Round Folk Song Index number of 68. A large number of different melodies have been associated with the song, of which the best known is derived from a 1909 arrangement of a traditional folk melody by English composer Frederic Austin.
The earliest known publications of the words to The twelve Days of Christmas were an illustrated children's book, Mirth Without Mischief, published in London in the late eighteenth century, and broadsheet by Angus, of Newcastle, dated to the late eighteenth or early nineteenth centuries.
IMPORTANT NOTE: If you would like to acquire the complete collection of The 12 Days of Christmas (12 x stamps), please make sure you order the set & miniature sheet
Technical Specs
| | |
| --- | --- |
| Design: | Stephen Perera |
| Illustration / Photography: | @ingimage.com |
| Printer: | Cartor Security Printers |
| Process: | Offset Lithography |
| Colours: | 4 Colours |
| Stamp size: | 33 x 28mm |
| Issue date: | 2022-11-02 |
| Stamp Values: | 30p, 60p, 90p, £1, £1.15, £4 |
---