Gibraltar Int. Literary Festival
Buy whole issue for
£9.06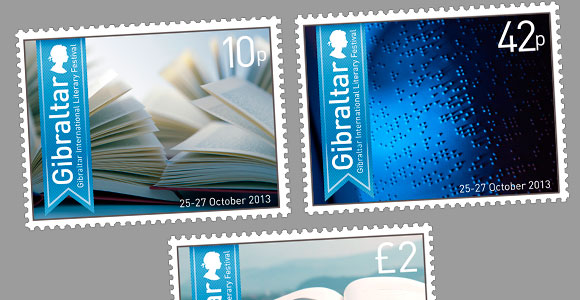 The first Gibraltar International Literary Festival will take place from 25th to 27th October 2013. The Festival, which will form part of our annual calendar of cultural events, will bring together a number of world-renowned writers who will take part in debates, discussions, interviews and talks on a variety of subjects.
The announcement follows discussions with the organisers of The Sunday Times Oxford Literary Festival and The Blenheim Palace Literary Festival at Woodstock, who have been contracted as special advisers to the Gibraltar Festival. An agreement was entered into with the advisers during a recent visit by the Hon Neil Costa, Minister for Tourism, Public Transport and the Port, to the Festival at Woodstock. There, the Minister also met with authors Lord (Paddy) Ashdown, John Julius Norwich and Paul Preston and cookery writers Madhur Jaffrey and Ken Hom. All have indicated their interest in being part of the Gibraltar Festival. Local authors will also be invited to participate.
The headquarters of the Festival will be established in the Garrison Library, which will also be used for some of the events in the programme. Other venues around Gibraltar will also be used.
Present in Gibraltar for the announcement of the Festival are historians Professor Sir Diarmaid MacCulloch and Professor Sir Paul Mellars and Donald Sloan.
"I am thrilled that the idea of establishing a literary festival in Gibraltar has come to fruition", said the Hon Neil Costa. "With its rich cultural heritage, Gibraltar is perfectly well placed to host such a prestigious event. A testament to its potential success is the amount of positive interest that our conversations of the last few months have generated. The Festival will be designed to ensure it appeals to a wide spectrum of interests for both young and old. The event is another example of the Government's commitment to increase event tourism to Gibraltar."
Technical Specs
| | |
| --- | --- |
| Design: | Stephen Perera |
| Illustration / Photography: | istockphoto.com |
| Printer: | Lowe Martin Security Printers |
| Process: | Offset Lithography |
| Colours: | 4 colours |
| Stamp size: | 40 x 30mm |
| Issue date: | 2013-05-03 |
| Stamp Values: | 10p, 42p, £2 |
---